Allentown Firefighters Say Shortage Of Trucks Is Critical
ALLENTOWN, Pa. (WPVI) - Firefighters in Allentown say the town's shortage of firetrucks has reached a critical point.

The shortage has been described as "Crisis Level."

Allentown Mayor Ed Pawlowski, says the claim by the fire department is exaggerated.

He said, "A couple of the older vehicles were down. They are now back in service. They were down for just a week. It is not like we didn't have vehicles out there."

The mayor believes it's all political smoke because an election is right around the corner.

He reassures the public there is no shortage and says the community is safe.

Mayor Pawlowski says a new truck is on the way and two other new ones will follow over the next couple of years.

"I care about our firemen, I care about their safety, and I care about the safety and community of our neighborhoods. And I wouldn't do anything to put them or communities in jeopardy," said Mayor Pawlowski.

He disagrees with the firefighters claims.

Jermey Warmkessel with the Allentown Firefighters Union sees things differently.

He says many of the trucks in the fleet are old and need to be replaced.

Warmkessel, who is also the president of the Allentown Fire Unit said, "It has been reported that it is in crisis. That is a true statement. One of the 11 pieces is from this decade and that is it, everything is between 9 to 22 years old."

Warmkessel says he has heard promises in the past from the two-term mayor about new trucks coming, but says they were always broken promises.

"Every year since he has been mayor, our fire chiefs have asked for a replacement, and every year they end up in capital funds as part of our budget and every year they go as unfunded," said Warmkessel.
---
The Greater Delaware Valley Professional Firefighters Association Trust sends its deepest condolences to the New York City Fire Department (FDNY) and Uniformed Firefighters Association of Greater New York, IAFF Local 94 on the line of duty death of FF William N. Tolly of TL135.


Memorial Details as Follows:

Visitation:
Tuesday, April 25, 2017 - 7:00PM - 9:00PM
Fredrick J. Chapey & Sons Funeral Home, Inc.
20 Hicksville Road
Bethpage, New York 11714

Wednesday, April 26, 2017 - 2:00PM - 4:00PM & 7:00PM - 9:00PM
Fredrick J. Chapey & Sons Funeral Home, Inc.
20 Hicksville Road
Bethpage, New York 11714

Funeral:
Thursday, April 27, 2017 - 11:00AM
St. Martin of Tours
220 Central Avenue
Bethpage, New York 11714

In lieu of flowers, the family asks that donations be made to the William N.Tolley's Children's Education Fund.
---
Feds: Philly Firefighter's Death Resulted Partly From Bad Equipment, Late Backup
Firefighter Joyce Craig made five "Mayday" distress transmissions as she became trapped in the dining room of a burning West Oak Lane home on Dec. 9, 2014.
"Engine 73 can't breathe, I can't breathe," Craig, 37, said in her final transmission.
Nine minutes later, Craig – the first female Philadelphia firefighter to die in the line of duty – was found by her comrades with her left hand still near the nozzle of her fire hose, according to a report released Monday by the National Institute for Occupational Safety and Health. She was pronounced dead a short time later at a hospital.
The NIOSH report cites several factors in Craig's death, including broken and outdated breathing equipment, becoming separated from her crew members, unrestricted air flow in the house, and a backup team that took 21 minutes to arrive.
The report also criticizes the controversial "brownout" policy that temporarily took engines or ladders out of service and a firefighter rotation policy, both of which were in effect at the time of Craig's death but since have been discontinued.
The policies "may impact effective firefighting teams and removes firefighting expertise from neighborhoods and the family culture," the report says. "An important aspect of being a fireighter is being able to work as a member of a team."
---
DISPATCH Special Edition: IAFF Center of Excellence
The grand opening of the IAFF Center of Excellence for Behavioral Health Treatment and Recovery - the first facility of its kind exclusively for IAFF members - was held March 5, 2017. www.iaffrecoverycenter.com
---
April is National Autism Awareness Month
---
High Court Upholds Minimum Staffing Decision For Allentown, PA Firefighters
The Pennsylvania State Supreme Court has ruled in favor of Allentown firefighters, finding that their union can negotiate the minimum number of firefighters on a shift because it has a direct impact on safety.
In a recent unanimous decision that affects municipalities with professional fire departments across Pennsylvania, the court rejected Allentown's argument that shift staffing was an issue for managers to decide because of its impact on city finances.
The court found that the city had not presented convincing evidence that an arbitrator's award setting the minimum number of firefighters per shift at 25 unduly infringed on its managerial responsibilities.
---
House Bills Seek To Make PA. A Right-To-Work State
Republican lawmakers in Pennsylvania are set to reintroduce a series of seven bills that would make Pennsylvania a "right-to-work" state. The bills are part of the Pennsylvania "Open Workforce Initiative" which seeks to eliminate mandatory dues to unions for state employees. ​
Right-to-work states are increasing in the country, with 28 now. These laws prohibit union security agreements, meaning if an employee does not wish to be part of a union, he or she would not have to pay union dues. The bills are being pitched by advocating for an "end to compulsory unionism," however, by law that is already illegal. Compulsory unionism, or "closed shops" where employees must remain members of a union to retain employment, have been illegal since the 1947 Taft-Hartley Act. However, in non-right-to work states, non-union employees can still have to pay a fee for receiving union coverage.
---
Will N.J. Police, Firefighters Get Control Of Their Pensions? It's Now Up To Christie
Police and firefighters would gain control of their now-state-run pension fund under a measure that won final approval in the New Jersey State Assembly.
The bill (S3040) transfers management of the $26 billion pension fund to an independent panel overseeing investments and benefits. Police and fire union leaders seeking the change said the state wasted their money on costly hedge funds and underfunded the system by billions of dollars.
The New Jersey Police and Firemen's Retirement System, while healthier than its counterparts, is $11 billion short of what it would cost to pay for promised benefits, according to actuary reports.
---
---
NFPA Issues Tentative Interim Amendment to Change PASS Alarm Sound
The National Fire Protection Association (NFPA) has issued a Tentative Interim Amendment (TIA) that requires PASS manufacturers to change the PASS alarm sound required in the current edition of NFPA 1982–2013 for PASS devices manufactured after December 21, 2016, to a new, more audible PASS alarm sound. This impacts stand-alone PASS devices and PASS that are integrated with SCBA.
The 2013 edition of the NFPA PASS standard implemented a standardized PASS alarm sound for all PASS devices. The purpose of the standard alarm sound was to improve fire fighter safety, interoperability on the fireground and the directionality of the PASS alarm sound. For fire departments in the United States and Canada, most PASS devices are integrated with SCBA.
In 2015, the NFPA committee responsible for PASS began to hear concerns from fire departments and fire fighters that the new standard alarm sound was harder to hear than the older PASS alarm sounds.
The Technical Committee on Electronic Safety Equipment has identified a more effective pattern of sound and has incorporated it into the Tentative Interim Amendment (TIA), which requires all PASS manufacturers to implement the new universal PASS alarm sound to comply with NFPA 1982, 2013 Edition. The Technical Committee believes this new sound is more audible than the current PASS alarm sound and further enhances fire fighter safety.
---
New NFPA 1710 Explainer Video
NFPA 1710 is the internationally accepted standard on minimum crew size and operational staffing for career fire departments.
---
Second Edition Voice Radio Communications Guide Released
The importance of radio communications for fire fighter safety is the focus of the newly-released Voice Radio Communications Guide for the Fire Service.
Developed by the IAFF in partnership with the U.S. Fire Administration (USFA) and supported by the U.S. Department of Homeland Security (DHS) Science and Technology Directorate, First Responders Group, Office for Interoperability and Compatibility, this second edition provides the fundamental awareness of radio communications technology and human resource issues, and covers basic radio technology, digital and analog technology, conventional and trunked radio systems, portable radios, system design and implementation, interoperability and spectrum licensing.
---

The IAFF, along with the International Association of Fire Chiefs, Metropolitan Fire Chiefs, the Congressional Fire Services Institute and the International Fire Service Training Association, have updated and released the 3rd Edition of the Fire-Based EMS Toolkit.
Updates to the online toolkit include up-to-date information on Fire-Based Community Healthcare Providers (FBCHP) - or "communityparamedicine" - and a new section on responding to violence, including resources for active shooter response.
---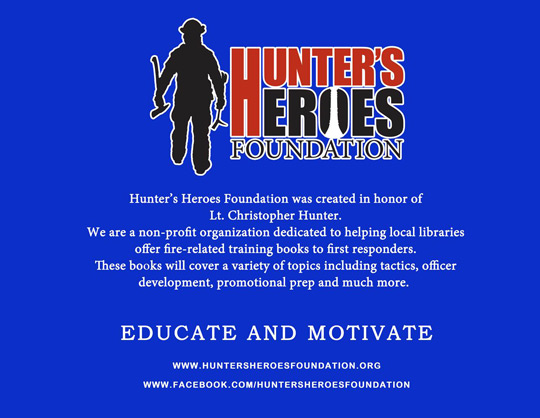 ---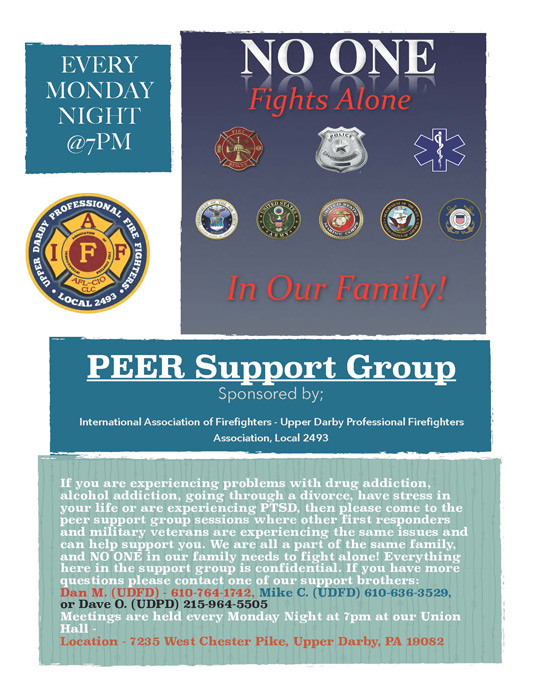 ---
First Responder Guide to Burn Injury Assessment and Treatment
The International Association of Fire Fighters Charitable Foundation Burn Fund has partnered with the American Burn Association to develop this manual to provide first responders (Fire Fighters and emergency medical providers) with the basic training and knowledge necessary to effectively assist those who have suffered a burn injury or cold exposure,
This manual provides a comprehensive, general overview of burn and trauma injuries. It takes readers through each step of a response, providing them with simple explanations and classifications of injuries, depictions of the physiological effect these injuries have on the body, initial injury assessment and on-scene management guidelines, as well as basic treatments
to administer during the first minutes of a response.
The ultimate goal of this project is to help ensure that all first responders are more fully capable of assessing and managing a burn injury. When first responders are prepared, those who have sustained a burn injury are provided with the best possible treatment, and the chances for patient
survival and recovery are greatly increased.
Production of this manual was funded through a Fire Prevention and Safety Grant awarded through the Assistance to Firefighters Grant Program. Special thanks are given to the Office of Grants and Training at the U.S Department of Homeland Security. To receive your copy/copies free of charge email Tom Flamm at tflamm@iaff.org or call 202-824-8620.
Kidde Recalls More Than 5 Million Combination Smoke, Carbon Monoxide AlarmsKidde is recalling 3.6 million smoke alarms in the United States, and another 1.5 mllion in Canada, the company and the U.S. Consumer Product Safety Commission recently said.
---
The Executive Board and represented paid professional firefighters, EMT'S and Paramedics of the Greater Delaware Valley Professional Firefighters Association congratulate Past IAFF Local 22 Vice President Tim McShea upon the occasion of his retirement after more than 37 years of service with the Philadelphia Fire Department.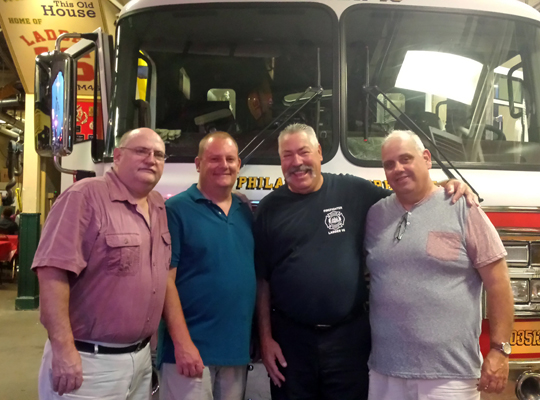 ---

---

---

Important Information on Supreme Court Health Care Decision
As many of you are aware, recently the Supreme Court handed down another landmark decision addressing the president's controversial health care law known as the Affordable Care Act (ACA). In the case of King v. Burwell, the court was charged with determining if individuals purchasing health care through the federal exchange were permitted to receive tax subsidies. Since the court's ruling, we have received numerous questions regarding the impact of the ruling on our members and their health plans. Generally speaking, there is no immediate effect on IAFF members or their plans. To help our IAFF members to better understand the ruling, we have prepared the following supplemental materials:
Regardless how the Supreme Court ruled, we have a major concern over the portion of the ACA which imposes a 40 percent excise tax on high-cost health plans beginning in 2018. The IAFF has taken a leading role in a coalition of labor and corporate interests in trying to repeal the excise tax. Current legislation (H.R. 2050) to repeal the tax has been introduced by Representative Joe Courtney (D-CT), a bipartisan bill with more than115 co-sponsors. We will continue our fight to repeal this provision of the ACA and work to ensure that the benefits our members and their families enjoy will not be diminished. I hope the information proves helpful. As always, I appreciate your hard work and leadership.
Fraternally,
Harold A. Schaitberger
General President
---
What Chris Christie Didn't Tell N.J. About Pension Payments: Opinion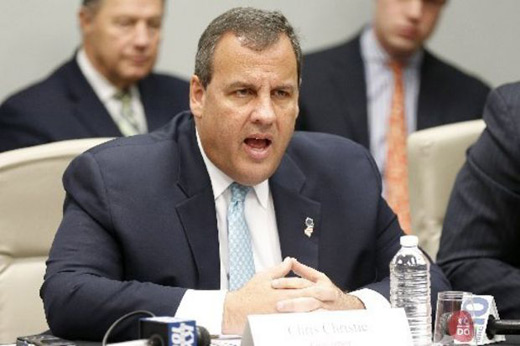 When Gov. Chris Christie praised himself during the State of the State address for making the largest contributions to the State pension funds of any governor in New Jersey history, that statement was true, but not accurate.
While Gov. Christie has contributed $2.9 billion (if he makes the reduced $681 million payment for FY2015), what he fails to be clear about is that he will have skipped $14.9 billion in required pension payments during the past five years as Governor, according to his own Pension & Health Benefit Study Commission's Status Report.
Former Gov. Corzine made $2.1 billion in pension payments while skipping an additional $6.4 billion required from 2007 to 2010.
In fact, Gov. Christie's $14.9 billion skipped pension payments eclipses the $12.8 billion combined missed payments of his five predecessors over a 15-year period from 1996 to 2010. That was a pretty important fact that he omitted from his State of the State address.
For the last three years Gov. Christie has traveled the country congratulating himself for his 2011 bipartisan pension reforms, including prominently mentioning it during his keynote address for Mitt Romney at the 2012 Republican National Convention. He then failed to follow through on making the required payments.