TRAINING & SAFETY
2017 IAFF ALTS Training Summit
"Active Shooter Incidents: Response and Lessons Learned"
Presented 1/25/2017
---
---
The Fight that Haunts Firefighters and Paramedics
A New Study Reveals Just What Kind of Toll Protecting the Public Can Take on Mental Health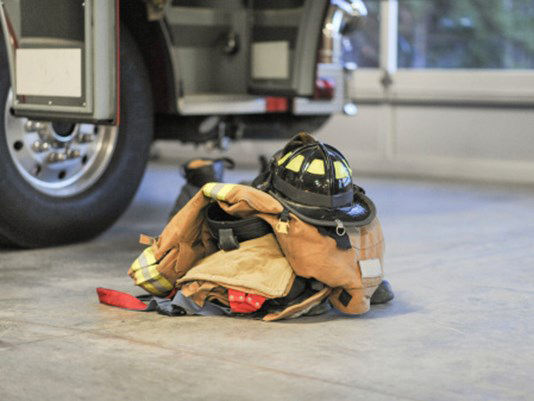 ---
Kitchen Table - Overcoming Post-Traumatic Stress
General President Harold Schaitberger talks with IAFF members who have struggled and recovered from post-traumatic stress, one of the biggest but often untreated health issues among our ranks.
---
New NFPA 1710 Explainer Video
NFPA 1710 is the internationally accepted standard on minimum crew size and operational staffing for career fire departments.
---
IAFF Dispatch: Season 2, Episode 1: Fighting Fire With Facts
Two exciting new data systems will ultimately help keep you safe, as well as give us the scientific data needed to hold communities accountable when it comes to public and fire fighter safety.
---
IAFF Dispatch Season 2 Episode 2
• Stronger and Safer – What happens at IAFF conventions affects us all
• Legislative Victories – Getting lawmakers to understand what we've known all along.
---
IAFF Dispatch - Season 2, Episode 2: Cancer Awareness
---
New IAFF Behavioral Health Treatment Center for Fire Fighters and Paramedics
Few if any callings subject our members to more stress and trauma than serving as a fire fighter or paramedic.
Whether it's responding to a grisly accident, working to save the lives of others, being in a life-threatening situation or dealing with constant alarms, IAFF members face challenges that are virtually unknown to the public. The fact is, one in five fire fighters experiences post-traumatic stress at some point in their career.
"As I travel across our two great countries, I hear first-hand about the struggles some of us face with post-traumatic stress," says General President Harold Schaitberger. "It's a condition that affects our members at double the rate of the general population. But there have been few programs to address it."
As more members are experiencing post-traumatic stress, the IAFF has undertaken an intensive effort to remove the stigma associated with behavioral health issues and provide resources for treatment and recovery.
---
Fire Fighters and Cancer Risks
Fire fighters are exposed every day to harsh toxins and chemicals that increase their risk for contracting some form of cancer. This emotional video, which features Boston, Massachusetts fire fighters, is a sobering reminder of the dangers of working in the fire service.
Occupational carcinogens include diesel exhaust, benzene, formaldehyde, asbestos and various combustion byproducts found in smoke. Exposures can occur through inhalation of smoke or diesel exhaust, and skin exposure can occur through contaminated personal protective equipment and turnout gear.
Remember these tips to help reduce your overall risk of exposure:
• Shower after returning from a fire
• Use SCBA during overhaul activities
• Perform gross field decontamination of PPE to remove as much soot and particulates as possible
• Clean your PPE (i.e., gloves, hood and helmet) after a fire
• Store PPE in dedicated storage areas and not in living quarters
Stay safe!
---
Residential Fireground Study 4 vs 3 Crew Size
---
Underwriters Laboratories Firefighter Safety and Photovoltaic Systems Training Video
---
Safety Links
---
Animated Knot Tying Web Site
---
First In Engine-Supply Line Backstretch by Hand
---
Chicago Fire Department - Everyone Goes Home. A film by the National Fallen Firefighters Foundation in cooperation with the Chicago Fire Department. Directed by Rob Maloney.
---
Vehicle Projectiles
---
CNG Vehicle Fuel Cell Explosion - May, 2007 - From Firefighter Near Miss.
---
SAN DIEGO FIRE ENGULFS FIREFIGHTER
This fire occurred in South San Diego off Palm Ave. 04-05-2012. Looks like things are under control when the fuel tank lets loose and a firefigher finds himself surrounded by fire. This is a great video to show us how important PPEs are.
---
FIREFIGHTER FATALITIES AND INJURIES:THE ROLE OF HEAT STRESS AND PPE
More firefighters die in the line of duty from heart attacks than from any other cause. And slips, trips and falls cause a large number of firefighter injuries. While the origins of heart attack and slip, trip and fall may appear unrelated, previous research suggests that heat stress may be a common causal factor in both heart attacks and slips, trips and falls. Research further suggests that one common, critical factor can potentially mitigate both of these injuries and fatalities: modified personal protective equipment (PPE).
---
CAUTION URGED WITH COMPOSITE FLOORS
IAFC - December 4, 2006 -The Safety, Health and Survival Section recently became aware of a potential hazard to firefighter safety. They asked the IAFC to share the following notification with all members.
There have been several cases of firefighters falling through floors made of composite structural components and an even greater number of near-miss situations. This type of construction is being investigated as a contributing factor in a line-of-duty death.
There is a proliferation of engineered floor systems in residential occupancies across the United States. Many newer residential occupancies incorporate lightweight, engineered wood or composite structural components, including trusses, wooden I-beams and lightweight flooring systems. In most cases, these systems are structurally sound and designed to support the appropriate loads under normal conditions; however, they are likely to fail very quickly under fire conditions.
These components and systems are most often found in situations where applicable codes do not require any rated fire resistance between floor levels. They have much less inherent fire resistance than conventional wood joist floor systems and conventional wood decking. Remember – many codes do not require any fire resistance in residential floors!
In the several cases of firefighters falling through floors, those floors had been exposed to fire from below for relatively short periods. Sometimes the weakened area is relatively small and the damage is concentrated to the area immediately above the seat of the fire. Firefighters should pay special attention when entering above a basement fire, where the floor could have been weakened to the point that the weight of a firefighter could cause a localized failure, dropping the firefighter into a burning basement. This can occur with no indication of imminent failure from above.
Extreme caution should be exercised in any situation where entry is made above a basement fire. Conventional methods such as "sounding" ahead with a tool and checking for sponginess may not provide sufficient warning of a weakened floor. It is recommended to use a thermal image camera to sweep the floor for hot areas before entering and avoid any areas that appear to be hotter than the surrounding floors. Thick carpets or tile floors may compound the risk by making it even more difficult to detect hot spots.
In summary, members should consider the following regarding lightweight floor systems in residential occupancies:
Know the local codes that require fire resistive construction and/or limit combustible storage in unprotected basements.
Conduct pre-incident surveys of new housing developments to check the types of floor system being used.
Use extreme caution when fighting basement fires in all occupancies, including newer residential occupancies.
Work is being done by a number of our fire service partners to investigate this phenomenon and more information will be provided in the future. In the meantime, go to the following websites for more information:
---
FIREFIGHTER RADIOS MAY FAIL DURING HIGH-TEMP FIRES
Firefighters sometimes find themselves fighting blazes in temperatures as high as 500 degrees F (260 degrees C). Firefighter gear and self-contained breathing apparatus can allow firefighters to safely work for a limited time during these conditions. A recently released National Institute of Standards and Technology (NIST) study,* however, reveals that first responders can't rely on their unprotected handheld radios even in routine firefighting situations, much less in higher-temperature fires, where good communications are especially crucial.
The NIST fire engineers tested three representative portable radio models from three different manufacturers in a wind tunnel designed to simulate thermal conditions at three different degrees of intensity that firefighters are equipped to withstand--Thermal Class 1, with a maximum temperature of 212 degrees F (100 degrees C) for 25 minutes; Thermal Class 2, with a maximum temperature of 320 degrees F (160 degrees C) for 15 minutes: and Thermal Class 3, with a maximum temperature of 500 degrees F (260 degrees C) for 5 minutes. Each of the radios tested listed their maximum operating temperatures as only 140 degrees F (60 degrees C).
One radio of the three samples would not transmit or receive after 25 minutes at 212 degrees F though it did begin working after a cooling off period. In another 15-minute experiment at 320 degrees F, one radio went dead within 8.5 minutes. The other two radios suffered significant performance problems from transmission and reception shutdown to signal degradation or fluctuation. None survived the Thermal Class 2 test and cool down period.
Portable radios inside pockets or firefighter turnout gear fared much better. All survived temperature tests at Thermal Class 1 and Thermal Class 2 maximum heats and times. Pocket protected radios also survived Thermal Class 3, but exposed cords, speakers and microphones did not, effectively limiting the radios to Thermal Class 2 electronics. The NIST engineers suggest that small design changes on the speaker/microphones and cords could allow all the protected radios to reach a Thermal Class 3 rating.

New Construction Materials Being Used For Propane Cylinders
Click here for more information.
---
JIF ISSUES SAFETY BULLETIN ON HYBRID VEHICLES
Click here for more information.
---
CENTERS FOR DISEASE CONTROL & PREVENTION OFFER TIPS ON PREVENTING HEAT RELATED ILLNESS
The Centers For Disease Control and Prevention web site has tips on preventing heat related illness.

Click here for more information.
---
CHIEFS SHOULD REVIEW REQUIREMENTS FOR HANDLING E85 FUEL
FIRE ENGINEERING.COM - March 22, 2006 - The IAFC would like to alert its members to the requirements for handling E85 fuel, an alternative fuel composed of 85 percent ethanol and 15 percent gasoline. Recently, E85 has begun to appear in the Midwest, primarily the states of Illinois and Minnesota.
According to the U.S. Department of Transportation (DOT), fires involving E85 should be treated differently than traditional gasoline fires, because E85 is a polar/water-miscible flammable liquid. E85 is highly flammable, and will be easily ignited by heat, sparks or flames. The DOT recommends following Guide 127 in the 2004 Emergency Response Guidebook.
According to the ERG2004, public safety should:
Call emergency response telephone number on shipping paper first.
As an immediate precautionary measure, isolate spill or leak area for at least 50 meters (150 feet) in all directions.
Keep unauthorized personnel away.
Stay upwind.
Keep out of low areas.
Ventilate closed spaces before entering.
Wear positive pressure self-contained breathing apparatus (SCBA).
Structural firefighters' protective clothing will only provide limited protection.
For fires, public safety should:

Be cautioned that these products have a very low flash point; use of water spray when fighting fire may be inefficient.
For small fires, use dry chemical, CO2, water spray or alcohol-resistant foam.

For large fires:

Use water spray, fog or alcohol-resistant foam.
Use water spray or fog; do not use straight streams.
Move containers from fire area if you can do it without risk.

For fire involving tanks or car/trailer loads:

Fight fire from maximum distance or use unmanned hose holders or monitor nozzles.
Cool containers with flooding quantities of water until well after fire is out.
Withdraw immediately in case of rising sound from venting safety devices or discoloration of tank.
ALWAYS stay away from tanks engulfed in fire.
For massive fire, use unmanned hose holders or monitor nozzles; if this is impossible, withdraw from area and let fire burn.

For spills or leaks, public safety should:
ELIMINATE all ignition sources (no smoking, flares, sparks or flames in immediate area).All equipment used when handling the product must be grounded.
Do not touch or walk through spilled material.
Stop leak if you can do it without risk.
Prevent entry into waterways, sewers, basements, or confined areas.
A vapor suppressing foam may be used to reduce vapors.
Absorb or cover with dry earth, sand or other noncombustible material and transfer to containers.
Use clean non-sparking tools to collect absorbed material.
For large spills, public safety should:

Dike far ahead of liquid spill for later disposal.
Water spray may reduce vapor; but may not prevent ignition in closed spaces.

For evacuation, public safety should:

For a large spill, consider downwind evacuation for at least 300 meters (1,000 feet).
If tank, rail car or tank truck is involved in a fire, ISOLATE for 800 meters (1/2 mile) in all directions; also consider the evacuation for 800 meters (1/2 mile) in all directions.


For first aid, public safety should:

Move victim to fresh air.
Give artificial respiration if victim not breathing.
Administer oxygen if breathing is difficult.
Remove and isolate contaminated clothing and shoes.
In case of contact with substance, immediately flush skin or eyes with running water for at least 20 minutes; wash skin with soap and water.
In case of burns, immediately cool affected skin for as long as possible with cold water. Do not remove clothing if adhering to skin.
Keep victim warm and quiet.
Ensure that medical personnel are aware of the material(s) involved and take precautions to protect themselves.
The full Guide 127 can be found at: http://hazmat.dot.gov/pubs/erg/g127.pdf.